These Are The Women To Watch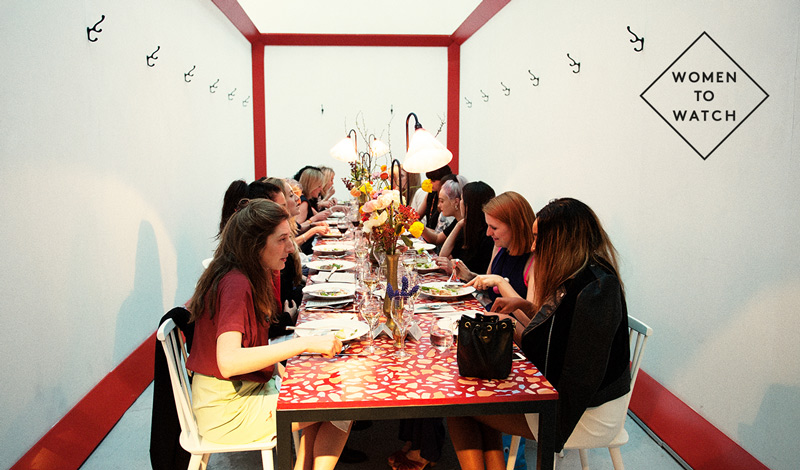 The Women to Watch campaign by fashion retailer Warehouse, whom we've partnered with for our MOBO Movement, follows the way of eight rising stars from the creative industries mentored by eight powerful women from within the creative industries taking their careers to the next level.
MOBO CEO and Founder Kanya King MBE was keen to support and became one of the mentors for the campaign alongside Amanda Nevill (CEO of British Film Institute), Edith Bowman (presenter at MTV and Radio 1) and Milanie Rickey (Fashion Editor at Large) amongst others.
Rising star Becky Hill always knew she wanted to pursue a career in music which led her to being a contestant on The Voice in 2012. Recently she teamed up with Oliver Heldens for smash hit 'Gecko (Overdrive)' that secured her the coveted number one spot in the UK. With such passion and drive to succeed, she was the perfect fit to become Kanya's mentee.
Watch the Behind The Scenes video for launch dinner below…
For more information about the "Women To Watch" campaign click here
May, 2015
Inspiring the Next Generation
Women from all across the creative industries such as Kelly Hoppen MBE and Brenda Emanus all gathered in the Turbine Hall of Tate Modern to meet and inspire 800 schoolgirls from 15 comprehensive schools.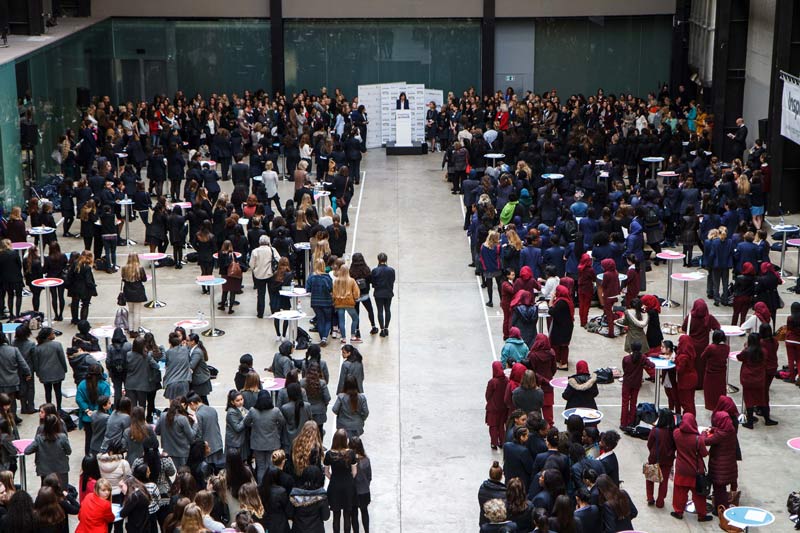 The "Inspiring Women in Arts" campaign led by international lawyer Miriam González Durántez was created to inspire the next generation of artists, writers, directors and editors for a career in the creative industries.
"It is our duty to ensure young women have the opportunity and mind-set to succeed in careers in the arts, a sector where imbalance of women occupying the top arts positions is still present."
The biggest issue, so González Durántez, was the lack of self-confidence that seems to apply to large group of girls. Throughout the event, the women circulated between tables where the schoolgirls were gathered offering advice and sharing stories of both their own successes and failures. The most important lesson from Kanya King MBE was to not let yourself define by your experience alone; but your drive, energy and passion.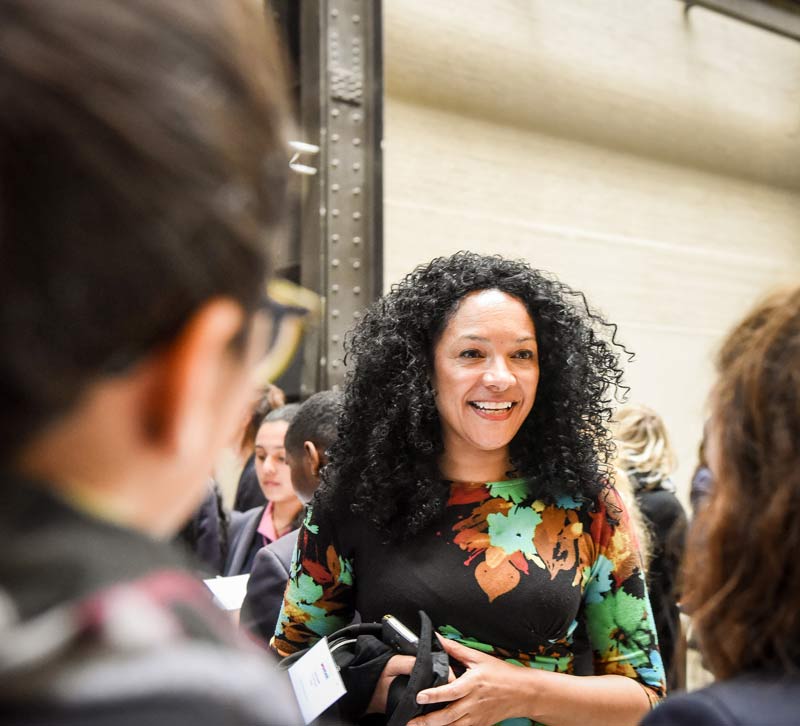 Actress Jessica Raine added it is important for the next generation to be able to look up to strong women and have figureheads who have great lives, great friendships, great marriages and children, but also have careers and are not ashamed about that. When asking the schoolgirls about the event the responses were phenomenal.
"It was so inspiring, to meet all these powerful, interesting women. There is this attitude we are taught that it is impossible to get into a career in the arts, especially if you are a woman. Before this, I would never have thought a woman could do these jobs. I thought it was still a man's world. But now I know there's nothing that can stop me: They've done it, so I can do it, too."
So, to all the girls out there, the next generation of inspiring women: There's nothing you can't do. Dare more. Do more. Be more.
Already 15,000 women have signed up for the "Inspiring Women in Arts" campaign across the UK. For more information click here.
April, 2015