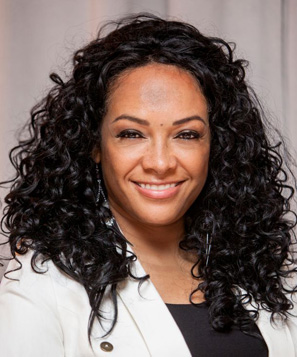 KANYA KING MBE BIOGRAPHY 2017
"Twenty years in, the organisation has a social and cultural responsibility to motivate, elevate and celebrate today's creative talent and future generations. It is this vision that binds us to provide a better and more diverse foundation where talent is not wasted and where the creative arts can flourish and develop for the enrichment of the human race and the economies on which it depends."
Kanya King MBE is living proof of the old adage that a genuine leader molds rather than seeks consensus. An internationally renowned entrepreneur through her role as CEO, founder, and visionary, of the MOBO Awards, Kanya has displayed the rare drive and ambition needed to help take black music from the margins of British popular culture, made by disenfranchised artists, to the heart of the mainstream culture in the UK and around the world.
Since the organisation's inception in 1996, Kanya has built MOBO into a globally respected brand, that engages with business and political leaders and allies with cultural icons and creative visionaries. With Kanya's expert guidance, the MOBO organisation has established itself as a champion of diversity, inclusion and recognition for BME talent within music, culture, arts, fashion, media and larger society as a whole.
Always an innovator, Kanya sees obstacles as opportunities and has had a lot of practice at persuading people to come around to her way of thinking. The youngest girl of nine children born to a Ghanaian father and Irish mother, Kanya grew up in a crowded council flat in Kilburn, North London in notably less enlightened times.
Having started contributing to the family finances aged just 17, she was driven to study English Literature at Goldsmiths College and later, while working as a TV researcher, Kanya saw the glaring gap in the market for a mainstream British awards ceremony celebrating music influenced and inspired by black music.
When she couldn't find a financial backer who agreed with her or many supporters in the wider music industry, at a time when Britpop was at its peak and British urban music was still under the radar, she re-mortgaged her house to fund the TV production herself. That she not only persuaded Carlton TV (the London TV franchise at the time) to broadcast the 1996 event but also managed to organise and book it inside six weeks, serves as a testament to the dynamism of a woman who has become a leading example of great British entrepreneurship and business acumen.
The first MOBO Awards succeeded against the odds, moving to even bigger venues and attracting even bigger names, with many high influencers in attendance from the worlds of music, film, sport, politics and entertainment. Everything Kanya has done since has proved it was anything but a one-off.
Since then, MOBO has provided an early platform for British artists from Stormzy, Amy Winehouse, Goldie, Skepta, Rita Ora, Craig David, Ms Dynamite, Dizzee Rascal, Emile Sandé to Tinie Tempah. It has provided the launch-pad for British urban music to dominate both national and international charts and has become one of the most prestigious events on the international calendar, annually attracting A-list celebrities and musical superstars alike such as Jay-Z, Beyoncé, Diana Ross, Tina Turner, Janet Jackson, Usher, P. Diddy, Diana Ross, John Legend and Rihanna.
All the time MOBO has been a key part of the growth of British urban music. The Grime scene in particular has long since burst out from its niche to rule the charts and the airwaves. It has had MOBO's unconditional support from day one and thus significantly helped provide the platform for the Grime genre's mainstream acceptance by backing stars such as So Solid Crew in 2001, Kano back in 2005 and many others following suit including the likes of Stormzy and Skepta who had their first MOBO wins in 2014. There could be no finer acknowledgment of MOBO than being credited in the lyrics of many tunes from the genre.
Over the years, MOBO has become much more than just an awards ceremony. It is now an iconic, year-round, agenda-setting brand which comprises the annual MOBO UnSung talent competition, an all-year round artist development programme and daily editorial content. There is also the MOBO Season - which motivates, elevates and celebrates excellence across British culture through a series of agenda-setting cultural events, a social action campaign, and pivotal partnerships, leading up to and beyond the MOBO Awards. In 2016, the MOBO Season introduced MOBOvation Talks aimed at motivating, elevating and celebrating excellence across our community as a new, much-appreciated initiative.
"We've always encouraged young people to achieve not only their musical dreams but also their entrepreneurial ones," says Kanya.
In 1999, Kanya was presented with an MBE and has further been acclaimed as one of London's Most Influential People (Evening Standard), one of Britain's Most Entrepreneurial Women (Real Business) and one of Britain's Most Influential Black People (Thomson Reuters/JP Morgan Power List).
Hugely in demand as a media figure and a go-to person for public speaking at community, educational and corporate events, Kanya is no stranger to giving inspirational addresses to everyone from the British Library and Leeds Metropolitan University to Morgan Stanley and the Scottish Institute For Enterprise as well as various engagements on the Continent. She has achieved widespread recognition having been bestowed with a series of honors (see list below).
Away from the MOBO Awards, Kanya co-founded 'DanceStar' – the global dance music awards platform - a concept developed across three continents with the first DanceStar show – 'The World Dance Music Awards' taking place at London's Alexandra Palace in 2000. It was broadcast on the UK's Channel 4 network and various countries in Europe reaching over 100 million households. Miami hosted the launch of DanceStar USA – the American Dance Music Awards; It became the most talked about event of 2002. The 2003 show took place live on the sands of Miami Beach and was seen in 54 countries across the world – the most watched electronic music show in history.
In 2009, never one to rest on her laurels, Kanya took the risky step of taking the MOBO Awards ceremony out of London and onto the road. The first ceremony in Glasgow was a runaway success and the awards has since travelled around to various UK cities since.
A drive to deliver social and cultural change is embedded in the organisation's DNA. With the creation of MOBO Trust, a tried and tested talent development programme, a number of Executive Fellowships in the workplace and a host of annual training and educational opportunities for young people, MOBO influences the lives of hundreds of thousands of people every year.
The annual MOBO Awards show, first broadcast in 1996 in by Carlton TV, was broadcast by the BBC for 10 years between 2004 and 2013 after which the show moved to ITV in 2014. In 2015 a MOBO Paving The Way documentary highlighting its first 20 years was also broadcast on ITV.
"MOBO continues to create a cultural and social footprint, it will continue to be an agent for positive change in arts, culture, music and society as a whole. There is still work to be done to truly create change, opportunities and equality in the workplace, to level the playing field at entry level all the way up to the boardroom. I want MOBO to continue being a stand for the best talent this country has to offer regardless of colour or background."
www.mobo.com
www.kanyaking.com
Achievements/Awards:
Joined Music Industry Task Force (Government committee) and appointed with an MBE
Initiated the release of a charity CD with 35 British artists, with proceeds to Leukaemia and Sickle Cell Society Started annual educational student programmes supported by artists
Started international voting campaign in 2006 for African artists to vote for Best African Act Panellist on ITV prime time series Fortune, Million Pound Giveaway.
Featured in Bryan Adam's photo series 'Modern Muse' at the National Portrait Gallery and represented as one of today's black UK role models in the Black Britannia Exhibition at City Hall
Honorary Fellowship at Goldsmith's University and a Doctorate of Business at both London and Leeds Metropolitan Universities. She is also an honoured patron of Music at the City of Westminster College.
Accepted role of 'visiting professor' for London Metropolitan University 'Contribution to Music Award' granted by the Ghana Black Star Network
Presented with the Ambassador Award at the 12th annual NatWest everywoman Awards ceremony in recognition of her entrepreneurial ambitions and commitment to advocating female leadership
Honorary Doctorate University of the Arts in recognition of commitment and success within the creative industries
Honorary Doctorate of Laws University of Exeter Outstanding Achievements in the field of entrepreneurship
Lifetime Achievement Award from the (IOEE) Institute of Enterprise and Entrepreneurship Media Pioneer Award at the Music Week Women In Music awards
Honorary Doctor of Music, SOAS University of London
Listed in the following
Guardian top 30 ethnic minorities in media
Mayor's power list as devised by New Nation
Evening Standard's 1000 London most influential people
Debretts 500 list 2016 Marketing Week's Vision 100
BBC - Woman's Hour Power List
Real Business, in association with the Bank of Scotland – Britain's 100 Most Entrepreneurial Women
One of 'Britain's 100 Most Influential Black People' in the 'Power List' sponsored by Thomson Reuters and JP Morgan
Press articles in Sunday Times' Style Magazine, Stylist Magazine, InStyle Magazine, Financial Times, Independent, Guardian, Cosmopolitan, The Telegraph, Growing Business, Start Your Business, HBOS, RBS, Director Magazine and many more.
Kanya has been interviewed/featured by all key TV and radio channels and has held a number of Board positions to include E2E Exchange (Entrepreneur 2 Entrepreneur Exchange).